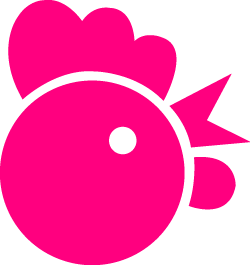 A Brief Relief from Grief

with Deb Filler
Thursdays, March 31-April 21, 6:30-9 pm
Everyone has grief—death, illness, divorce, failed friendships, impoverished childhoods, even the death of a dream. What if we combine them, shake them up and re-tell that sad story with a twinkle in our storytelling eye?
World-renowned performer/writer/teacher, Deb Filler, believes that laughter helps keep us sane—it's a super-valuable natural resource. Deb has had countless experiences in her career and personal life where laughter turned pain into wonderful medicine. She believes laughter not only uplifts, it's courageous and contagious. Humour truly nourishes the soul.
This workshop will be limited to 10 people, offered in four parts, 2.5 hours per session, with a reading of the work at the end, as well as some one-on-one time with Deb.
Deb will work with each participant, who will receive a toolbox of storytelling skills and a springboard of options to choose from. Participation can be through storytelling, character, standup, film, video, poetry, hip hop, song or movement.
No previous writing experience required.
Improv for Chicks

with Jane Luk
April 9, 1-4 ET, $55
In this one off session, Jane Luk will facilitate an improvisational basics workshop on zoom. Warm-ups, scene formats and other exercises will help the participant to experience spontaneity, trust, and letting go. We will discuss how improvisational skills can be applied outside of improvised performances. Jane will also give a brief history of her discovery of improv and incorporating it into her daily practice in her work as a professional actor as well as in life.
Silencing Your Inner Critic

with Robin Altman
Tuesday, April 26, 6:30-9 PM (ET), $55
Are you tired of your inner critic interfering with your creativity and happiness? Want to laugh more and be less negative? Professional Coach Robin Altman has years of experience and invaluable tools to help you identify and manage your inner critic. In fact, she literally wrote a book about it! We think you'll love Robin's creative approach to revealing and neutralizing that negative voice inside your head.
Sign up now before your inner critic talks you out of it!
Branding, Braving and B.S. (Navigating a Life in Comedy)

with Anna Gustafson
April 30, 1-4 pm ET, $55
How to put yourself out there, stay out there, and let it be known where you are. Practical tools for your comedy aspirations and living a creative life.
Some of what we'll cover.
Who are you?
Why comedy?
What are your ambitions?
What are your boundaries?
Understanding whose dream are you building?
Getting comfortable with your value
How to ask for what you want
Getting comfortable with "no"
Being liked vs. being respected
Classic fails
Creative work and side hustles
How to be ready for "it"
What makes you goooooooooood
Everything Voiceover – Q&A

with Tracey Hoyt
May 7, 1-4 ET, $55
In an ever-changing industry requiring more skills than ever from voice talent, Tracey is here to answer your questions about how it all works. During this informal and passionate Q & A, veteran voice artist, coach and director Tracey Hoyt will share her expertise about VO training options, the demo reel process, hiring a voice agent, home recording, self-directed auditions, the business and etiquette of voiceover and much more. Most importantly, Tracey will highlight the importance of bringing your own undeniable voice, heart and humour to everything you record – whether that's in a top tier professional recording studio or under a blanket fort in your closet.
Mixed Nuts and Second Bananas
A Peek into the History of Women in Comedy

with Melody Johnson
May 14, 1-4 ET, $55
In this lecture based class, comedic actor and creator Melody Johnson will guide you through a journey of great female pioneers in comedy as well as those who compliment the greats, otherwise known as the Second Bananas who make them look so good.
Public Speaking with Humour & Confidence

with Carin Zinter
New Date TBD
Do you lack confidence when presenting? Or even have a fear of public speaking? Whether presenting, pitching, delivering a toast, or contributing in a meeting, most people experience some degree of anxiety about speaking in public. In this workshop, you'll learn the practical skills you need to prepare and deliver an outstanding presentation or speech with confidence and humour. Whether you're interested in building your skills to present in a meeting or speak to 500 people from a stage, you'll be able to start using the functional, applicable knowledge from this workshop immediately.
Carin Zinter, a passionate professional educator, is bringing their talents to the Comedy Coop to teach this workshop. Register now to learn the foundational tools, skills, and information you need to start public speaking with ease!
"Write That Pilot!" – Screenwriting Workshop

with Anne Fenn
TBD
Are you stuck in your scriptwriting process and don't know how to proceed? Whether you're at the outline phase or already at Draft 12, this workshop might be just what the doctor should've ordered.
With the help of Anne's comic screenwriting/development exec skills, we'll focus each of your projects together as a team, using the "henergy" of the room to teach, encourage and inspire one another. This workshop won't just resuscitate your project, it'll make it laugh, sing, maybe even twerk.
"Getting Unstuck" offers you the chance to share your work with your peers and get honest, helpful, professional feedback in an unusually warm, fun environment.
Space is limited – register now to avoid disappointment (unless you'd rather just stay stuck?!)
Adaptability and the Evolution of Comedy

with Jane Luk
POSTPONED until 2022
Jane will be recounting her own introduction to comedy as a woman of colour in a mainstream environment as well as facilitating some improv games adapted to an online format. Most importantly she hopes you will have fun and bring questions. She will do her best to answer them to the best of her ability.
Physical Comedy – Finding your Fool

with Christel Bartelse

TBD
One of the most important tools an actor has is their body. In this 3-hour introductory course, students will begin to understand performance through physicality. We will explore creative and dynamic ways to express yourself and be funny through movement, gestures, physicality and facial expressions. You'll learn to follow your impulse, play off of an audience, be vulnerable, embrace failure, build entrance and exits, create a short physical routine, and find the pleasure and joy in all of it. Embrace your inner clown/fool and celebrate your ridiculousness.
See Christel's Bio under "Founders".
Comedic Characters
with Melody Johnson
TBD
In this Intro to Comedic Characters, we'll observe some great female 'kooks and turns' throughout the ages and become comedy sleuths as we study character driven scripts, searching for clues as to what makes comedic characters tick. Students are also invited to bring in an idea of a character from their own world that they'd enjoy to parody, (imitate with great exaggeration!), while utilizing practical tools learned in class to bring their parody to life. Our in-class objective will be to 'play the funny' in order to get the most comedic mileage we can, to make 'em laugh!
See Melody's Bio under "Founders".
Coming Soon
Special guests Robin Duke, Jane Luk, Lisa Merchant, and Jamilah Ross.