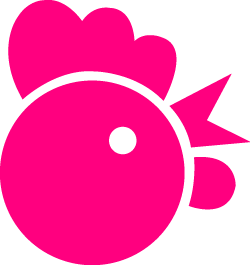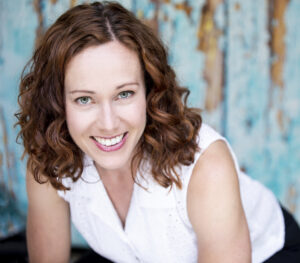 Christel Bartelse
Co-Founder, Instructor of Physical Comedy
Actor, Storyteller, Writer, Creator and Teacher, Christel got her start in comedy with the physical comedy duo, The Burnt Marshmallows (Canadian Comedy Award Nominees). She has also created and written six award-winning solo shows (Chaotica, ONEymoon, Significant Me, All KIDding Aside, The Surprise and Encore!), which have toured across Canada, the U.S. and the U.K.
She is the co-producer & co-host of the Toronto Storytelling Show, "But That's Another Story", currently held the first Sunday of the month, virtually. She has told her stories on "Replay Storytelling", the "99-Second Story Show", "Dare Storytelling", "True Stories Told Live", "The Antidote" and many more. Recently Christel was awarded the 99-Second Story Grand-SLAM Winner. She is also co-producer & co-host of the variety cabaret, "Chris and Christel's Collection".
She discovered theatrical clowning at the age of 21 and honed her skills with some of the top instructors, including Mike Kennard, John Turner (Mump and Smoot), Sue Morrison, Philippe Gaulier, Francing Cote, Andy Massingham, and Caroline Dreaming.
Christel teaches numerous workshops in improv, physical comedy and solo creation around the city and is a proud faculty member of Humber College, The Toronto Film School and George Brown College.
Anne Fenn
Co-Founder, Instructor of Script Writing
Anne Fenn is an award-winning Toronto-born comedy writer whose professional writing experience includes TV, film, radio, stage and print journalism. Her writing career began as a satirical songwriter/performer for CBC Radio, which obviously led to writing sitcoms in Singapore. Anne wrote for several produced Canadian TV series and developed her own comedy series with CBC and CTV. She has over 15 years' experience as a TV development executive/producer and is her 12th year of teaching at Humber College's Comedy Writing & Performance program. Anne recently completed her Masters in Creative Nonfiction (King's/Dalhousie) and wrote a main stage musical. She occasionally performs standup comedy to prove she's not afraid of failure.
www.annefenn.com
Melody Johnson
Co-Founder, Instructor (Comedic Characters)
Melody has enjoyed a career of moving between the worlds of comedy & drama. An alumna of The Toronto Second City mainstage, she has directed Tour Co. & Mainstage original revues, comedyturged Chicago Second City's #DateMe. For the past ten years she's been touring her Toronto Dora nominated Miss Caledonia throughout Canada and the UK and has happily 'passed the baton' to many theatres with a run this fall at Thousand Islands Playhouse. Person of Interest, Melody's latest comedy, will tour the maritimes this fall. Highlights: Mimi, (co created with Allen Cole & Rick Roberts, Tarragon), Assassins/RMTC, 7 Stories/ Theatre Calgary/CanStage (Betty Mitchell award nomination), Trout Stanley/Factory Theatre, I Think I Can YPT/NAC, Our Town/Two Planks, (Merrit nomination), Blithe Spirit/Soulpepper, It's All True, Tarragon/Necessary Angel, An Awkward Evening with Martin & Johnson with Bob Martin (The Drowsy Chaperone). Dora award for titlular role in Little Mercy's First Murder/Tarragon-Shaw. Melody currently voices Agent Nola on Treehouse TV's Second season of Agent Binky: Pets of the Universe Ready for Space Travel, and is also a faculty member at the Humber School of Comedy. www.melodyjohnson.ca