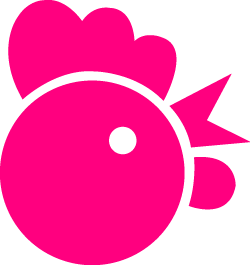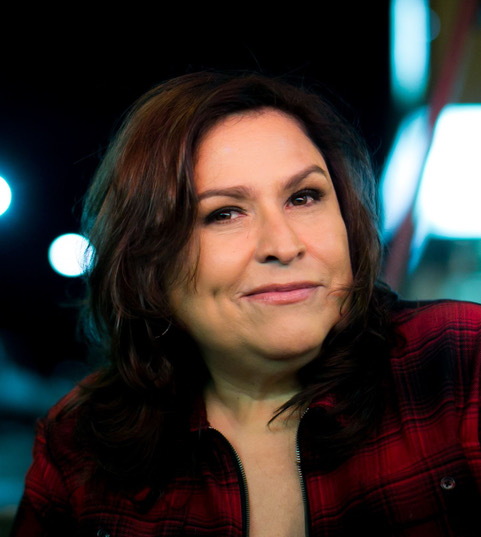 Martha Chaves
Martha Chaves is a. Latin-Canadian-LGBTQ award-winning comedian, actor, activist, and emerging playwright.
Martha paints hilarious stories drawn heavily from personal experiences, like her upbringing in Latin America with her unique sense of humour, friendly-in-your-face style, and devilish charm. She came to Canada as a refugee, but Martha has established herself as one of the country's most sought-after comedians.
She's known throughout Canada for her coast-to-coast stand-up tours and for her tailor-made corporate shows, her many appearances on CBC's Laugh Out Loud, the Just for Laughs Festival, the Winnipeg Comedy Festival, The Debaters, and as a regular cast member of the hit CBC show Because News.
She starred in her two national comedy specials: Comics! on the CBC and Something About Martha on the Comedy Network. In addition, her One Woman Shows "Staying Alive" and "In Times of Trouble" were featured in the Soulo Festival and the Aluna Theatre Festival in Toronto. Also, her One Woman Show, "The Diaries of a Young Lezbo," was featured in NYC's SOLOCOM.
She has done small parts in movies, the most memorable, with Denzel Washington (John Q), Chris Rock (Down to Earth) and the rapper 50Cent (Get Rich or Die Trying)
Martha won Stand-up Comic of the Year at the 2018 Canadian Comedy Awards, and her comedy album, "CHUNKY SALSA," was featured among the 11 Best Comedy Albums of 2019 (Interrobang Magazine.)
In her own words, she's the "most famous LGBTQ-Nicaraguan-Canadian stand-up comic in the world."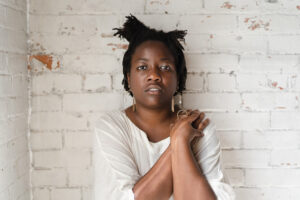 Tyra Banda
Tyra got her start in Improv in 2014 when she joined the University of Alberta Improv Group, and her love of the art was immediate! From there, she performed in many improv festivals around the country, as well as internationally (Seattle Festival of Improv Theatre – 2019). She was part of Rapid Fire Theatre from 2017 to 2019, until moving to Toronto to pursue a diploma in Comedy Writing and Performance at Humber College. While in Toronto she was cast in a Season 7 Featured Players with Bad Dog Theatre, as well as Improv College's Narrative Mainstage Team. Throughout her comedy career Tyra has been teaching multiple improv workshops and is very excited to continue to do so with Comedy Coop!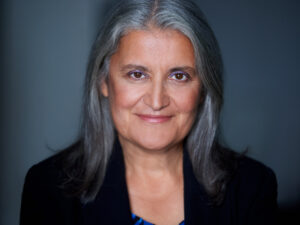 Lisa Merchant
Is an award winning improvisor. She has performed and taught improvisation nationally and internationally for 30+ years. A Senior Faculty member with The Second City Training Centre and The Second City Works division. Professor at Humber College – Comedy: Writing and Performance – course, Improvisation. An ongoing Program Director with York University Osgoode Law Professional Development. She created, produced and performed for a decade in March of Dames, a weeklong all female
comedy festival.
Lisa is a multiple nominee and winner of 4 Canadian Comedy Awards, 3 for Best Female Improvisor. She was a cast member of the Gemini nominated Joe Blow Show. When not improvsing Lisa shows up on various television programming, Murdoch
Mysteries, American Gods, Degrassi XV, Train 48…
In addition to performing numerous improv shows around Toronto and across Canada, she performs monthly in the award winning Monkey Toast, the live improvised talk show, now in its 19th year.
Platinum Winner of The Toronto Star 2020 and 2019 Reader's Choice Award for Best Theatre Instructor.
The first recipient of The Second City 2019 Frank McAnulty Faculty Award – teacher recognition award.
Winner of the 2019 World's Biggest Improv Tournament surviving 126 teams.
She delivered improv-focussed workshops to some of the Canadian Olympic Team hopefuls for the London 2012 Summer Games as well as Sochi 2014 Winter Games.
"Taking improv with Lisa Merchant was a game changer for me. It not only helped me be a
better communicator, it made me a better person. I learned fundamental ideas that I still apply
to this day. Over ten years after taking that original class, I invited Lisa to come and speak to
the 2012 Canadian Olympic team to give them a competitive advantage. Such is the value of
what she has to teach."
Mark Tewksbury, Olympic Champion and 2012 Canadian Olympic Team Chef de Mission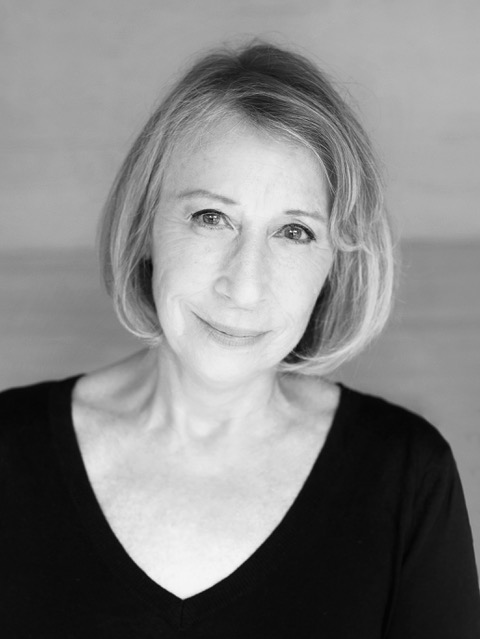 Robin Duke
Robin began her career writing and performing comedy at Second City Theatre in Toronto. Since then she has written and performed on television's SCTV and SATURDAY NIGHT LIVE, she most recently appeared for three seasons on FX's Man Seeking Woman, and you might just recognize her as Wendy from the Blouse Barn on SCHITT'S CREEK.
Her Film work includes the classic Harold Ramis comedy GROUNDHOG DAY.
Robin continues to write with, perform and co-produce the all-woman comedy troupe WOMEN FULLY CLOTHED. Since 2004, WFC have successfully toured Canada, the US and the Edinburgh Fringe festival to sold out houses and rave reviews.
Now a Professor at Humber college for 14 years, Robin is full time faculty in the comedy program teaching sketch and improvisation to Canada's up and coming comedy stars. She is recently completed a Masters of Fine Arts Degree in Creative Nonfiction at King's College in Halifax. She hopes to complete her memoir; My Funny Life and Improvising Through It, by Spring 2022.
Her awards include, a Star on Canada's Walk of Fame for her work on SCTV, and Emmy nomination for writing on Saturday Night Live and the David Broadfoot Comic Genius Award.
She has her Grade two Royal Conservatory Theory in piano and enjoys quilting.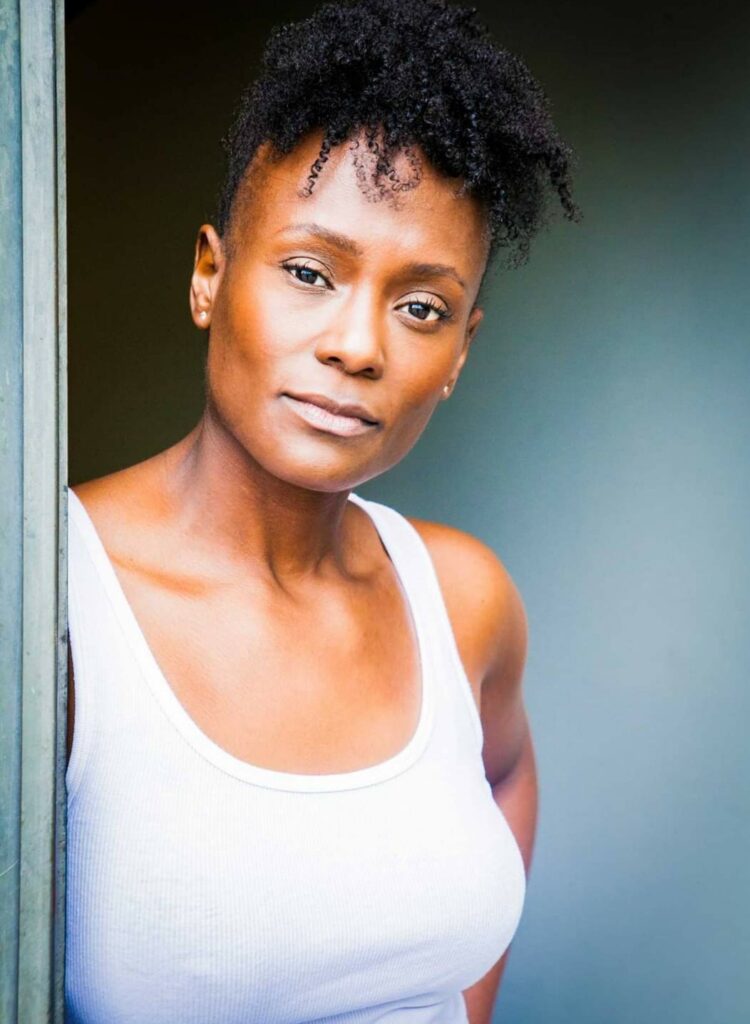 Jamillah Ross
Jamillah is an alumnus of Toronto's Second City Mainstage and starred in the Toronto Fringe hits
St. Peon of the People
and the award winning
Show Stopping Number.
Ross is a featured performer on CBC's Baroness Von Sketch Show. Past film and television credits include Kim's Convenience, The Handmaid's Tale, and being one of the first people to die of Covid 19 on The Good Doctor. Jamillah can also be seen in the upcoming Netflix film Slumberland.
Jamillah is a recording artist and enjoys juggling in her spare time.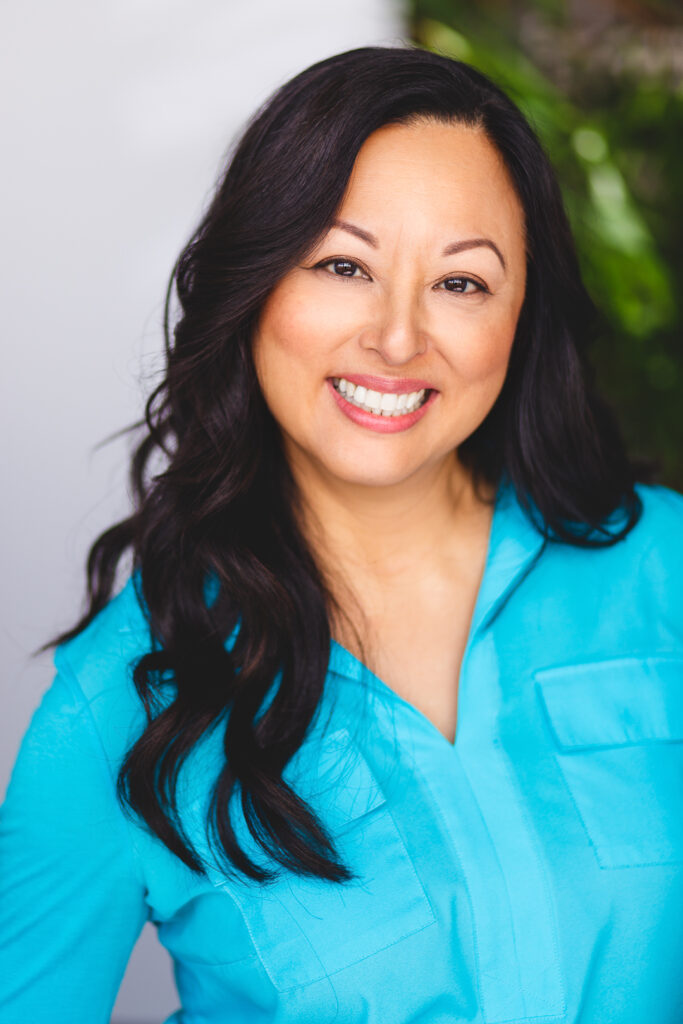 Jane Luk
Jane Luk is an actor, improvisor, and writer. Jane recently appeared in Handmaid's Tale, Murdoch Mysteries, Kim's Convenience, Anne With an E, The Clark Sisters, Saw lll, World Improv Championships (Just For Laughs Fest) as well as a few Hallmark holiday movies.
Jane has also voiced for the animated series Abby Hatcher Fuzzly Catcher, Rosie's Rules, Space Ranger Roger, Toot and Puddle, Deus Ex Human Revolution and X-Men the series and video game.
Jane's favourite stage credits include years of Improv shows at Bad Dog Theatre, Second City, The Social Capital as well as stages across Canada. She also appeared in Hands Down! by Warren P. Sonoda (Toronto Fringe), Tragedie of Lear, Kim's Convenience (Soulpepper Western Canada Stage Tour), INTO by Dave Carley, and Tout Comme Elle (Luminato/Necessary Angel).
Jane is a four-time nominee for the Canadian Comedy Awards for Funniest Female Improvisor and recipient of a Dora Award and Chalmers Award for Best Youth Script and is a Humber Theatre graduate. Her independent short "How to be More Chinese" enjoyed a two year broadcast with the Comedy Network.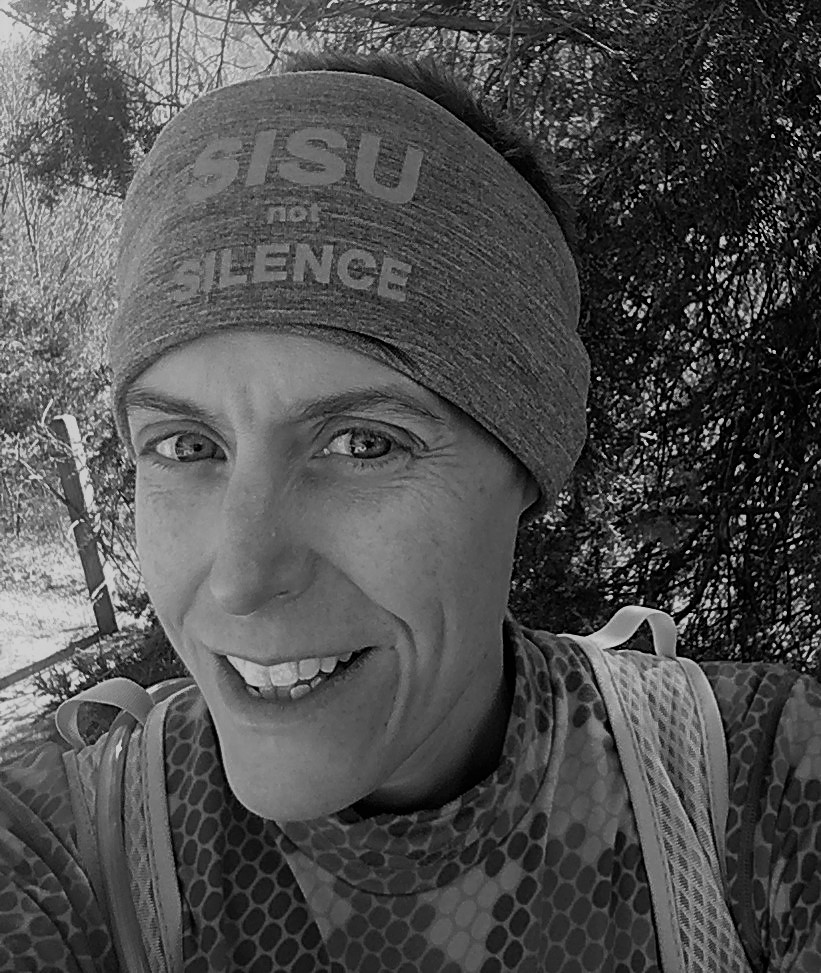 Carin Zinter (they/them/theirs)
A former COO, Carin now enjoys a career as a motivational speaker and professional educator. An alum of Mount Holyoke College and the University of Pennsylvania, Carin has dedicated the past twenty years to teaching students of all ages across a wide range of subject areas, including business communications, positive psychology, personal finance, martial arts, and urban beekeeping. Beyond the classroom, Carin is the owner and chief beekeeper of C & C Orchards and Honey Bee Sanctuary, where they help to keep things buzzing so that the bees can produce award-winning, raw, local honey for a select group of foodies, restaurants, and pastry chefs throughout the northeastern United States. This former mountain bike racer turned triathlete turned ultra-runner likes to spend their spare time in the woods exploring new trails and training for yet another epic adventure.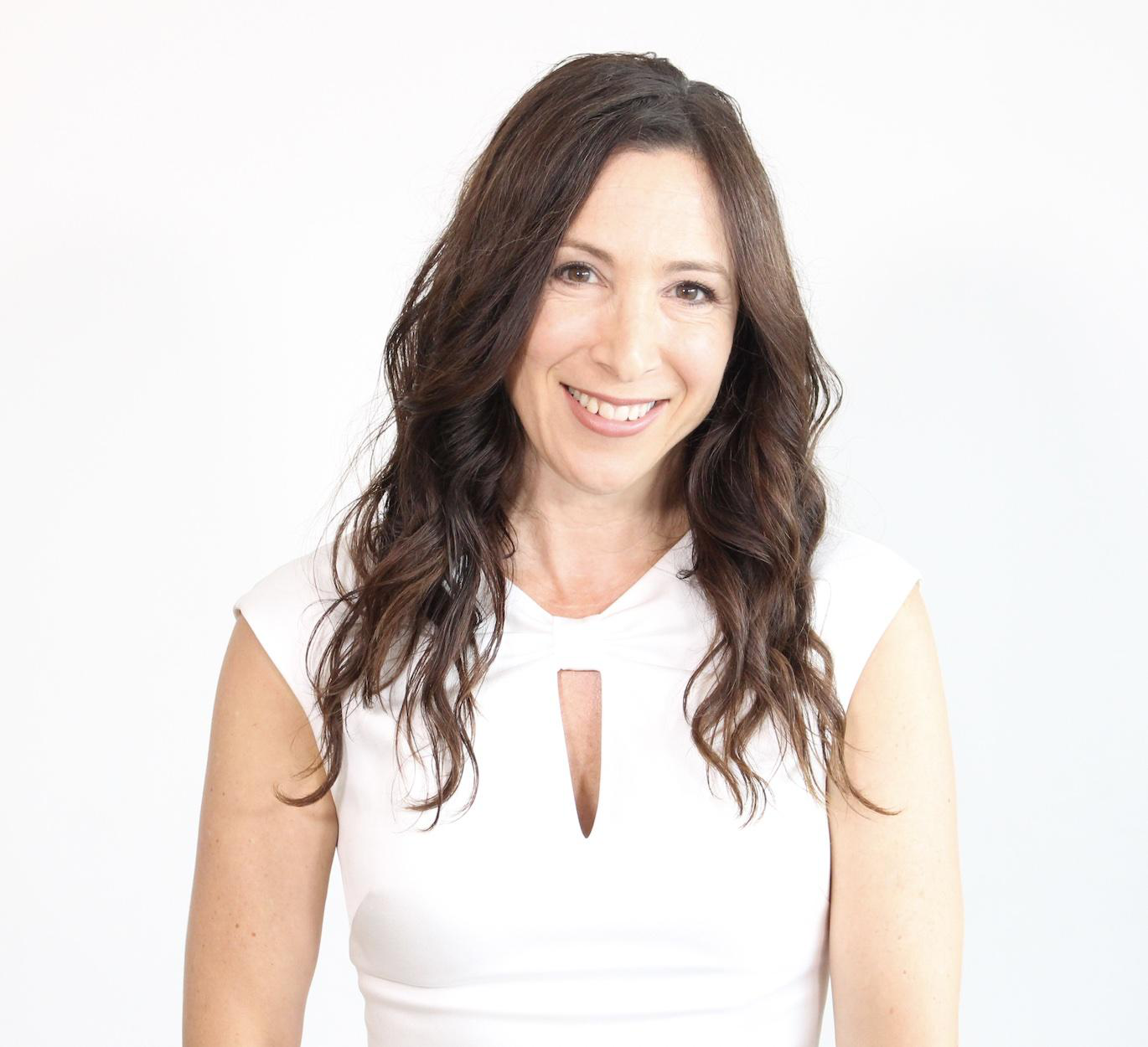 Robin Altman
Robin is a professional certified coach, speaker and facilitator, having worked with hundreds of executives, entrepreneurs and creative professionals since 2008. After 20 years as a creative trailblazer in the media and entertainment industry, Robin threw all caution to the wind and went back to school to become a certified, professional coach. She launched her company, Radiate Coaching, in the fall of 2009 and hasn't looked back since. She was recently named one of Toronto's Top 20 Coaches of 2021 by Influence Digest.
Robin's expertise is in her commitment to excellence in all aspects of coaching. Her flexible, adaptive and thoughtful approach, combined with a dedication to research, innovation and continuous learning is the cornerstone of her success.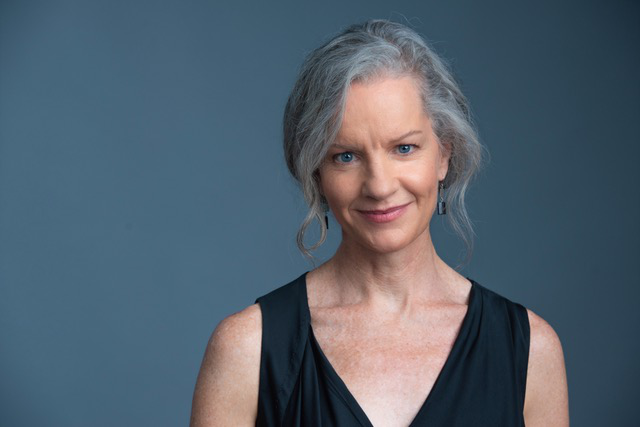 Tracey Hoyt
​Tracey has been a working actor in theatre, film and TV since 1987, specializing as a voice artist in commercials, animation, narration, audiobooks and video games. A Toronto-based audition coach since 1998, Tracey taught Improvisation at The Second City Training Centre for 8 years, specializing in Improv Basics, Character Study and Monologue training. In 2007, she created Pirate Voice, under the mentorship of Pirate Toronto founding partner Terry O'Reilly. This commercial voice-over training and demo reel production service ran until early 2016. Now re-branded as Tracey Hoyt Coaching & Direction, she specializes in preparing and directing voice talent for their Commercial demo reels. A commercial and demo reel voice director for over 13 years, Tracey also directed the Mary Ito's narration of the audiobook version of Joy Kogawa's Obasan for Penguin Random House. As a Voiceover specialist, she has led workshops for ACTRA Toronto, Humber School of Comedy and the Humber Broadcasting program. During the Pandemic, Tracey has taught 2 Voiceover Master Class courses for the third and fourth year Theatre students at Memorial University, Grenfell Campus and specialty workshops for Hart House Creativity School and for the U of T Grad Studies program, via Zoom. She has had 3 successful productions of her fully improvised solo show: Face Value: Leslieville (Crow's Theatre), Face Value: West (SummerWorks, NOW Magazine Artist to Watch) and Soul Prints (Convergence Theatre). In 2019, Tracey won the Cayle Chernin Theatre Development Award for her play Hospital Hotel, now called The Shivers. She can currently be seen as Barb in the CBC Gem mockumentary web series Decoys, a performance that was nominated for a Canadian Screen Award for Best Supporting Actor. The ensemble cast of Decoys recently won a Santa Monica Webfest award. Recently, Tracey has narrated the audiobook version of Andrea Constand's memoir The Moment for Penguin Random House and her late mother Allie
(photo below)
Jean Hodder's upcoming memoir Judy and Me. www.traceyhoyt.com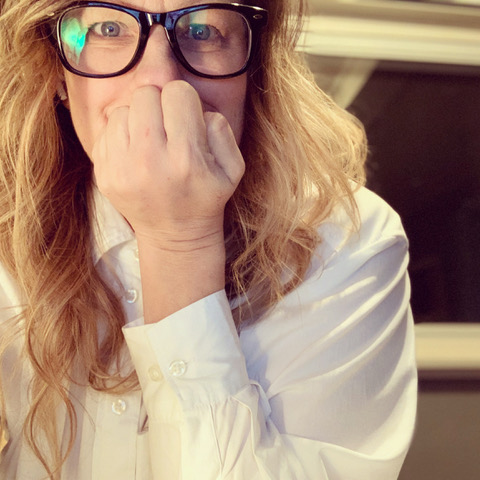 Anna Gustafson
Anna Gustafson is a born storyteller who grew up in the tiny, predominantly Scandinavian, fishing town of Lund, BC and now makes her home in Canada's largest city, Toronto. He stories come from the places in between.
A touring professional comedian for more than two decades, her performances include Just For Laughs, CBC's Comics!, CBC Radio's Laugh Out Loud, Madly Off In All Directions and The Debaters to name a few good ones.
Anna's public speaking began at TEDx, she has co-produced two comedy festivals, two "virtual" Red Carpets for Toronto International Film Festival, and is leaning hard into the screenwriting craft.
As the Comedian in Residence at Gilda's Club Toronto, Anna is producer and host of Never Mind Comedy which airs monthly within the Gilda's Club world, and then later online. She has a supporting role in the startup initiative Gathering for Goodness, and is on the verge of producing a live, female-and-friends-focussed monthly comedy show in Toronto, safely launching Spring 2022.
Her stories (Lund Kid Revisionist History) are published in the quarterly "Barnacle", and stands undecided on whether or not her indoor cycling side hustle will resume once gyms are open. Until then, spinning yarns.
Twitter/Insta @goosegustafson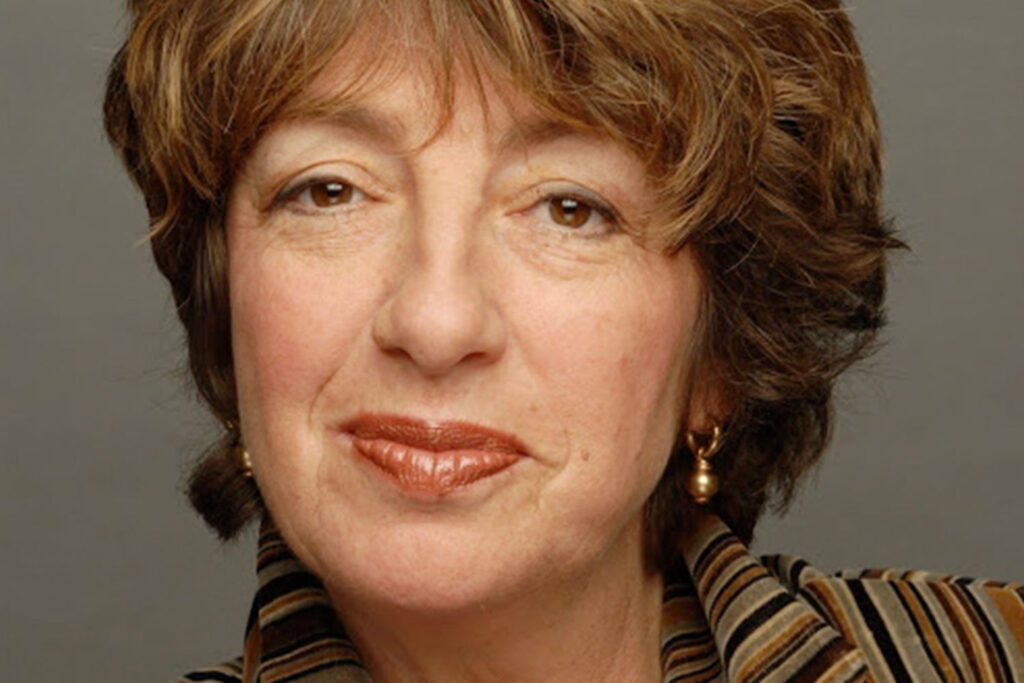 Deb Filler
Deb Filler has been working as an actor, character artist, singer, comic and writer, for 30 years. She's appeared in clubs, theatres, on film, TV and in print. Nominated for the prestigious Helen Hayes Award, she's had sold-out runs at the Edinburgh Festival, in London, Toronto, Berlin, Montreal, Sydney Australia, Baltimore, and Washington D.C and her home town of Auckland, New Zealand.
She's everything from an actor at the Stratford Festival, to an Australian Marine Biologist on the FX TV hit Shark Lords, a Rabbi on The Hand Maid's Tale and the voice of the Peg Bundy Doll. Deb's work includes the off Broadway classic, 'Punch Me In the Stomach,' which had her playing 36 characters at the New York Theatre Workshop. 'Punch Me …,' tells with black humour, the story of Deb's trip with her father to the concentration camps her survived. That show, along with others, such as where she bakes a loaf of bread onstage, have successfully toured internationally for decades. She's taught at Brown University, Toi Whakaari New Zealand, Humber College, The Actors' Lab and works as a coach, mentor and story teller internationally. Several shows and films have come from her students' work.
THE TIMES, of LONDON said
"Deb Filler is a hilariously funny woman…"
The PHILADELPHIA ENQUIRER said
"She is consistently clever, a tour de force…"
THE VILLAGE VOICE
"DEB FILLER is an extraordinary story-teller…."