What is Comedy Coop?
Welcome to Comedy Coop, where birds of a feather laugh together!
Comedy Coop is an online comedy school for women. We offer classes for all levels of experience – from comedy-curious beginners who've never been in a comedy class, to more experienced students eager to enhance their skills.
Hatched by comedy professionals,
Christel Bartelse, Anne Fenn and Melody Johnson,
Comedy Coop is a unique training ground for women to explore their passion for comedy and get their comedic voices heard.
Comedy Coop has a diverse roster of talented guest instructors and celebrated speakers plucked from the world of comedy (see More Stuff).
We offer an unusual variety of single, one-off classes (usually held on Saturday afternoons) and longer, multi-week courses. Try one, or try 'em all! (See Classes)
Why Comedy Coop?
With 45+ years' combined teaching experience, we've observed that some of our comedy students who identify as female feel more comfortable in an all-female environment. And because comedy involves a fair amount of risk-taking and putting yourself out there, it can be intimidating, especially in the vulnerable creation/hatching phase.
Which brings us to our favourite new word: Henergy (we made it up). Henergy is that incomparable feeling you get when you're hanging out with a group of women, having a really good time. Henergy is what we hope you'll experience at Comedy Coop as you learn, create and laugh.
There's never been a better time for women in comedy. Whether you're comedy-curious, looking for inspiration, or ready to take your skills to the next level, we hope you'll hurry and sign up before the governor of Texas makes it illegal.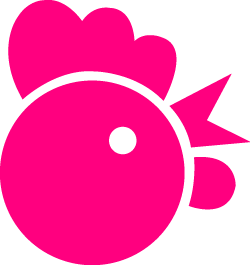 Comedy Coop Incubator
Don't Miss Our Last 2 Sessions of the Summer!
J
uly 6 (facilitated by Martha Chaves)
July 20 (facilitated by Anne Fenn)
A place for women (all female identifying/non-binary) to share their writing/performing in a facilitated safe space.
biweekly sessions
7:30-9:30pm
$5 drop-in fee
Society Clubhouse, 967 College St., Toronto
We're all about henergy!
Comedy Coop Fun Facts
Canada's first (and only!) female-owned, female-focused online comedy school.

Comedy Coop is owned and operated by experienced, knowledgeable educators working together. We're not a factory farm or some faceless corporate entity.

We value our instructors and featured guests as much as our students. We pay them not just fairly, but well. Feel good knowing that the "lioness share" of your money is going straight to the pockets of the women who teach you.

Diversity matters to us. Our commitment to diversity includes our instructors, featured guests and students.